A provincial capital of Northern Italy
Verona is the city of the most famous lovers in history: Romeo and Juliet. But Verona has much more to offer.
---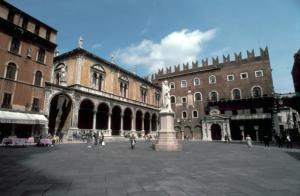 As one of the seven provincial capitals in Veneto, Northern Italy, Verona has the second largest population in Triveneto (an area formed by the three regions of Veneto, Trentino - Alto Adige and Friuli - Venezia Giulia).
It is one of the cities that have better preserved its artistic heritage in Italy. Visited every year by hundreds of thousands of tourists, Verona is famous for its artistic beauties, operas, several annual fairs and shows such as the lyrical season in the Arena, the ancient amphitheatre built by the Romans.