Where Mountains Meet the Sea
Sicily is a holiday on the beach, an excellent destination for the daring or a historical cultural experience that simply cannot be matched to anyplace else in the universe.
---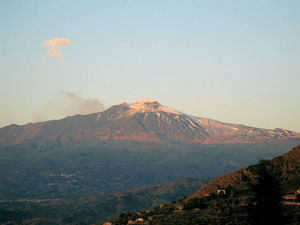 ItalyVacations.com is designed for travelers with diversified tastes and interests. Discovering Sicily is like discovering the world. And it doesn't matter when you travel to Sicily, because each season is inspiring with amazing summers, lovely springs and generally mild winters.
Perillo's ItalyVacations.com helps make images of Sicily a reality for travelers who are looking to explore an exotic island that holds an irresistible mystique. For those who have dreamed about traveling to Sicily, ItalyVacations.com offers visitors tools that allow them to be selective about what they wish to see - an exciting history, the creativity of artisans, scenic beauty - the chance of a lifetime to enjoy endless activities. Explore beautiful buildings, taste Sicilian delicacies, meander down quaint streets and alleyways, view the wonders of Mount Etna and the Mediterranean Sea. Indulge your whims; pick and choose what to see, where to stay, what to eat and so much more. Sicily is at your fingertips with ItalyVacations.com!
History & Culture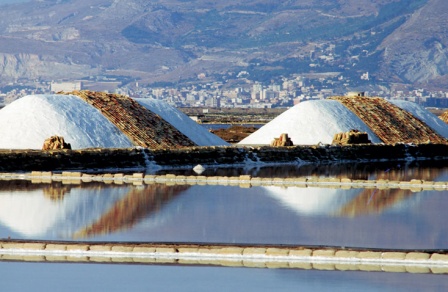 The hybrid culture comes from Sicily's inimitable history formed by multiple invasions and an ancient center of "Magna Graecia (the name of the area in Southern Italy and Sicily colonized by Greek settlers in the eighth century BC). Most who live in Sicily speak Italian, but Sicily also has its own dialect, obviously influenced by Italian. The Sicilian dialect adds a distinct twist to the region reminding the traveler that each region of Italy has its own brilliant personality.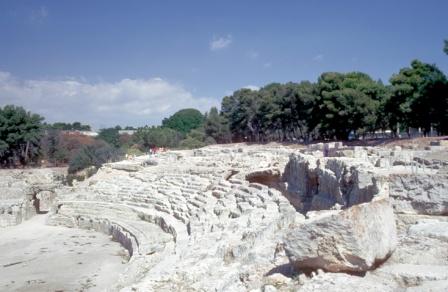 Palermo, the capital dates from an eighth-century BC Phoenician settlement and features wonderful Norman buildings and marvelous attractions like the Cathedral, the Palazzo Abatellis, the Palazzo dei Normanni and Teatro Massimo. The Tyrrheanian coastline to the north is home to Cefalu, a popular resort. Inland are the mountains of the Madonie and Nebrodi that wrap around lovely hill villages. To the east are the Ionian Coast and Messina, the main arrival point from Calabria and the mainland. Taormina is known for its seashore and Greco-Roman amphitheatre. To the south is Sicily's second largest city, Catania, offering elegant Baroque architecture with Mount Etna as a backdrop. Siracusa, or Syracuse, is also to the south. It is a grand town with ancient buildings including the Temple of Apollo and the Temple of Olympian Zeus. Further along the south coast are Ragusa, Comiso, Modica and Noto, towns destroyed by the earthquake of 1693 and rebuilt in an opulent Baroque style.
Shopping, Festivals & Cuisine
Sicily is known for Italian ceramics, which can readily be found in Caltagirone and Santo Stefano. Sicilian pottery, place mats, tablecloths, napkins and clothing are plentiful in Cefalu, Taormina and Erice. Main shopping centers are located in Politeama and Liverta, and in Palermo along Via Roma and Via Maqueda, where shoppers delight in the boutiques and shoe shops. Just to the north of Piazza Castlenuovo, Via della Liberta and the streets that surround the area, shoppers enter the luxury area of some of Palermo's best-known stores. Flea markets are located behind the Cattedrale on Via Papireto and Corso Amedeo is home to many antique shops.