Tuscany's Pearl
The Leaning Tower of Pisa is one of the most recognized symbols of Italy and a truly special site to visit; but it isn't Pisa's only gem.
---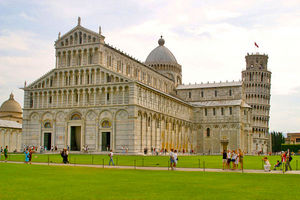 This city is absolutely inundated with history, which, alongside its thriving energy and exquisite cuisine, makes it an outstanding destination.
Shopping, Festivals & Cuisine
Festivals & Events
Free classical music concerts: Summers on the steps of the Duomo.
Gioco del Ponte: Medieval game of tug of war between Pisa's neighborhoods. Accompanied by a festival. Last Saturday of June.
Festa di San Ranieri: The festival in honor of Pisa's patron saint, involving lighting the Arno River in torches on June 16 and a boat race on June 17.