Parma a city in the region of Emilia-Romagna is best known as a specialist of food and architecture.
It is a University town home to the University of Parma, one of the oldest educational establishments in the world. The town square is charming and has a very youthful /friendly feel. Parma is easily reachable by train from Bologna, less than an hour's ride away.
---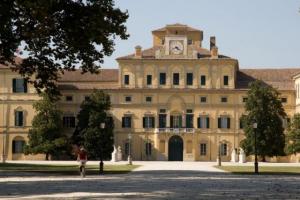 We offer some special activities for your visit to Parma, which include a famous cooking school, the Academia Barilla, where cooking classes can be arranged for you. We also offer some great culinary based tours of the area which of course include the famous Parma ham - Proscuitto, as well as the very well respected, Parmagiano Reggiano cheese. Come see where both we made and have a tasting!
Also nearby is Modena, a town famous for the production of Balsamic vinegar. Aged like fine wine, these vinegars are nothing like what we buy in the US. Come see for yourself!