The ancient gateway to Sicily
Beautifully situated on the Bay of Palermo is a dazzling city where Norman, Arab, Roman, and Greek culture converge.
---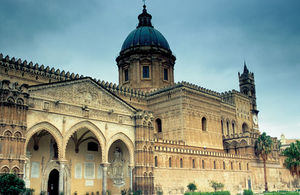 Palermo's scenic surroundings are no less amazing with a flow of fertile plains, citrus groves, and mountains melding together into the lush green of the Sicilian isle.
Palermo is a microcosm of Sicily. Ethnically you will see a mixture of fair-skin, blue-eyed people along with others of a darker olive complexion and jet-black hair. You will notice western style castles evocative of northern France paired with architecture that is decidedly Arab. Such a duality infused with healthy doses of Ancient Greek and Roman influences makes Palermo one of Italy's most enthralling cities, offering guests some of the Sicily's best museums, art, churches, and cuisine.
History & Culture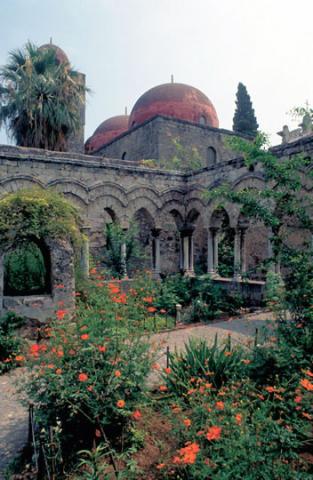 Palermo is in northwest Sicily, just off the "toe" of the Italian mainland boot. Palermo mixed cultural heritage is a resulted of the multitude of nations that have spent millennia fighting over its beautiful and strategic soils. In ancient times Palermo has passed under rule of the Phoenicians, Greeks, Carthaginians, and Romans; and in medieval times, most notably during the Crusades, the Normans and the Arabs spent years warring over it. Eventually would be incorporated into the Bourbon Kingdom of Naples until 1860 when it was unified into Italy.
With over a million residents, picturesque Palermo in modern times is an eclectic mix of tradition and progress. Appreciating the resulting gems of its past and present is as easy as taking a casual walk through its streets, passing the mixed architecture of the Arab and Normans, its exotic gardens, palaces, piazzas, and churches. Palermo's patron saint, St. Rosalia, is honored each year on July 14 during what is called the Festino. During the ceremony a procession moves through the city to remember St. Rosalia, who was believed to have freed Palermo from the Black Death in 1634. Palermo also has a strong Jewish heritage, which is reflected in the Hebrew inscriptions and the Star of David present on structures throughout the city.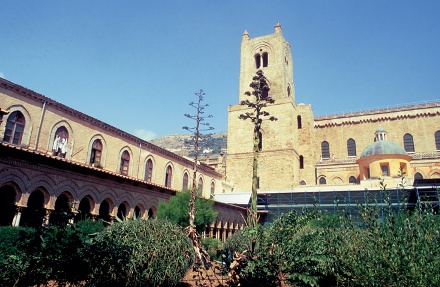 Palermo will particularly excite art lovers. Chief of all the museums are the International Marionettes Museum (featuring 3,500 puppets, many artisan crafted), the Regional Archeological Museum, the Museum of Islam (with examples of the ancient Arab culture), and the Sicily Regional Gallery (ancient paintings, pottery and sculpture). Further exploration of the city will reveal its amazing stucco oratories, baroque palaces, and medieval mosaics. Lastly, embracing its Arab roots, Palermo's markets are quite the cultural site, with merchants hawking the finest of goods, from food items (particularly seafood and spices) to crafts, in the Old Town.
Shopping, Festivals & Cuisine
Shopping
Like the city itself, the markets in Palermo are a dizzying array of selections in food, fabrics, clothes, crafts and treasures. A shopper may find hand-crafted jewelry; gourmet shops offer stuffed vegetables, dried tomatoes, fish, and other Sicilian specialties. Some famous shopping areas include Via della Libertà and La Vucciria. Keep in mind that the markets get more crowded as the morning goes into afternoon. Off the Piazza San and Via Roma, the white stones of La Vucciria is festooned with vendors with fresh food-vegetables and fruits, spices, meats and seafood, as well as clothes and artworks.