Italy's most scenic lake
Since the 17th century, the deep blue, opulent waters of Lake Como have been considered one of Europe's most charming destinations.
---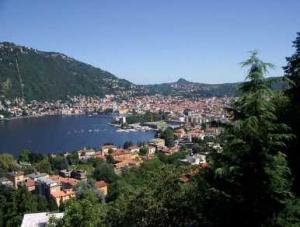 The way one appreciates its sublime beauty today is just as it was when it was inhabited by vacationing European aristocrats: exploring its perimeter in a luxurious yacht or cruise boat, promenading in around its splendid coast or through its quaint villages, having a refreshing swim, and, of course, taking advantage of its world-renowned silk.
An effective way to conjure up an image of Lake Como is by imaging a Jane Austen novel set on a sapphire lake. Historically, Europe's aristocracy came to soak in Como's charming and soothing environment, to sip refreshing drinks, indulge in its cuisine, swim, and have light conversation while cruising in their yachts. Today, while Como has changed quite a bit, it still retains its quiet, carefree air that is perfect for a relaxing and rewarding vacation. The resplendent Lago di Como, just north of Milan, is an unusually shaped lake, very elongated and in the form of an upside-down Y. While swimming is a must, an especially elegant way to take appreciate the Lake is by admiring it from a dockside café or by with a casual walk around its lakefront. Como's silk industry is still very present, and despite the fact that it no longer produces its own, its elegantly woven fabrics are the basis to all of Italy's high-fashion, in everything from Armani to Versace. Bearing this in mind, whenever you need a break for the Lake's splendor, go try on some silk scarves, blouses, or ties in either the city of Como or one of its many other waterfront towns.
History & Culture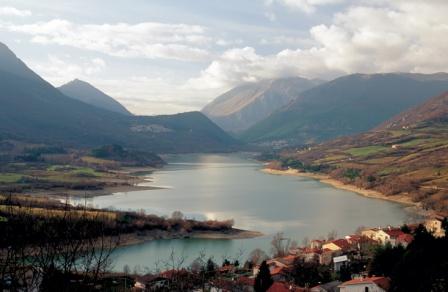 If you really want to experience Lake Como like the aristocrats once did, either you have to convince someone to invite you to one of their luxurious yacht parties or, a more practical solution, get tickets for a cruise boat. These depart frequently and travel around the lake's circumference, stopping at each notable location or town. The most renowned of Como's shore-side towns is Bellagio, a locale of startling beauty. This resort was the home of the 17th- and 18th-century aristocrats, and while it is not as exclusive as it was in a past era, its romantically charming essence is still intact. While Bellagio's main attraction is sun bathing on the its pristine beaches, strolling through the blossoms and flowers, and water sports, there is plenty of culture to embrace. Among the greatest are the gardens of Pliny the Younger at the Villa Serbelloni, which offers guests an excellent way to see how Como's exquisiteness was enjoyed by the decadent Ancient Romans. The Villa Melzi Museum and Chapel is also worth a visit for its gardens and beautiful sculptures. Further south is another lavish resort town, Cernobbio. Here one finds much of the luxury of Bellagio, but perhaps packaged in a slightly more down-to-earth fashion. Here great deals can be found at hotels, exquisite restaurants, and lovely shops. But Cernobbio is hardly Bellagio's lesser, as it is the home to Como's most famous and stately hotel, the Grand Hotel Villa d'Este. This is almost a town unto itself, with over 10 acres of some of Como's best and most exotic gardens. Villa d'Este also has some excellent places to have a casual drink and some superb restaurants.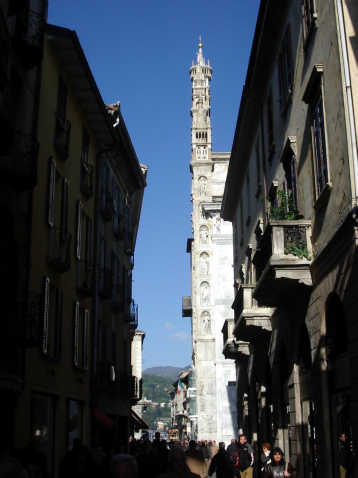 The city of Como traditionally has had a more industrial role than the Lake's other villages, which has made it slightly less alluring as a vacation destination. Nonetheless, it is still a very worthwhile place to visit both for its history and its world-famous silk industry. The city's heart lies in the Piazza Cavour, a lovely place that is home to several lakeside cafés that present guests with an optimal view of the luxury yachts coming and going. We also find in Como the central departure dock for the Lake's cruise ships, which is among the reasons that the city is an ideal place to stay. This is especially the case if the hotel prices in the other resort towns are too gaudy, of if their availability is limited. Its industrial reputation aside, Como has some lovely gardens, most famously the Gardini Publici. This is a great place for a quiet stroll and is just next to another wonderful site, the Tempio Voltiano. For science and technology buffs, this will be a very interesting place to visit, as it honors the Como native Alessandro Volta, the famous physicist who pioneered electricity. To dive into Como's more ancient past, pay a visit to its main Cathedral, that has a peculiar façade and architecture, which is fashioned to the Lombard Gothic style just as Milan's epic Duomo. What many believe is Como's most fascinating church, Sant'Abbondio, is also worth a visit on account of its striking Romanesque design; and inside are some wonderful frescos. For museums, the city's best are the Archaeolgical Museum "Paolo Giovio", and the tiny but wonderful art museum Pinacoteca Palazzo Volpi. As far as silk goes, there is great shopping throughout the city for scarves, blouses, ties, and lingerie; and for a bit of history go to Como's Silk Museum (Museo Didattico della Seta) that explains silk's role in the city ever since it was brought back from China by Marco Polo.
Dining in the Lake Como area is just as it was in the 18th century: an incredibly lavish experience inspired by fresh ingredients found in the lake and the surrounding mountains. Among the most popular dishes is the zuppa di pesce alla tremezzina, an exquisite fish stew. Seafood lovers should also try Lake Como's trout and sea bass, which are especially tasty when smoked or grilled. An unusual but delicious recipe is called i mussulit: sun-dried and salted eel served with polenta. Cheeses from this part of Lombardia are exquisite, including teleggio, bitto, formaggelle, and caprino, and are either eaten fresh or generously melted on top of polenta. Veal is also very special in these parts, and served alla milanese (breaded); the other meats that play leading roles in Como's gastronomy are mostly game like mountain goat (violino - a specialty goat ham) or pheasant (cooked in an intense mustard sauce). For wines, be sure to try Lombardia's own Franciacorta sparkling wine, which is ideal when paired with seafood or as an aperitvio (aperitif Italian style) while admiring the Lake at a dockside venue. To stand up to the more gamey dishes, try the excellent local Viltellina Superiore DOCG, which is predominantly made from what is praised as Italy's best grape, Nebbiolo. Bear in mind, though, that Pidemonte is just next store, which is, along with Tuscany, Italy's best wine-producing region. Also, thanks to Como's aristocratic roots, restaurant and hotel wine cellars have some of the best bottles available in the world.
Shopping, Festivals & Cuisine
Silk: scarves, blouses, ties, and lingerie, etc.