The Scarlet City
As Italy's remarkably unappreciated ruby, Bologna boasts one of Italy's best culinary traditions, a decidedly unique bohemian flare, and some of the country's best cultural hot spots from museums to the performing arts.
---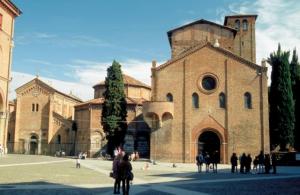 Some, however, prefer to appreciate Bolognese culture with a stroll down its narrow medieval streets, gazing at its red brick churches and porticos, and finally finding one of the host of hole-in-the-wall wine bars and cafés for a leisurely refreshment.
If each of Italy's many magnificent cities were jewels, Bologna would be the ruby. Yes, this city has an intimate connection to the color red for several reasons: the ruddy bricks that form its buildings, the leftist political ways of its people, and, of course its fantastic food. This is all complemented by a uniquely charming ambiance made perfect by one of Italy's most integrated architectures, complete with marble sidewalks and medieval porticos. Bologna can also boast being the great-grandfather of modern higher education, having Europe's oldest University, founded in 1088. Even today its reputation as an elite institute persists, most notably for its medical school. With such ancient intellectual roots, Bologna has attracted some of the greatest minds in history, from poets (Dante-Carducci), composers (Mozart), artists (Giorgio Morandi), to political activists, who have all helped forge Bologna's captivating and rather eccentric personality. This creative spirit extends to its excellent cuisine, which always, in some form, bears some hue of its symbolic red.
History & Culture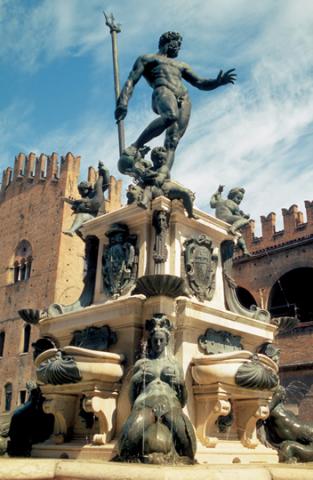 Of all of Bologna's many bright spots, its most brilliant is its performing arts; and thankfully, due to the minimal crowds, getting tickets is relatively easy. The Teatro Comunale, built in 1763, is famous for hosting some of the world's best opera, ballet, and orchestral performances, attracting such juggernauts as the world-renowned Luciano Pavarotti who performed here regularly in the 1970s. Classic music aficionados will be happy to learn that Bologna is home to one of Europe's best philharmonics, most famous for its performances of Mozart, who earned his a diploma in music composition from its Academy in the 18th century (Accademia Filarmonica di Bologna) For those wanting to embrace the very present hipper side of Bologna, jazz and other music venues permeate the city, which more often than not are accompanied by food and drink.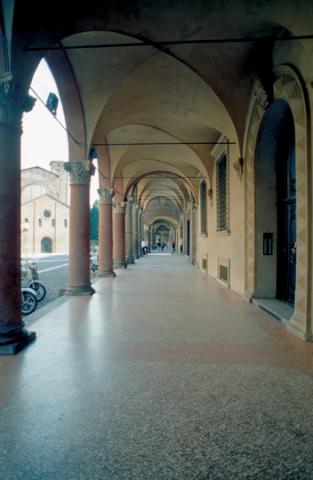 As far as sightseeing goes, Bologna offers a multitude of options. At the northern end of the aptly named Piazza Maggiore (loosely translating to "really big piazza") lies the Neptune Fountain, sculpted by Giambologna. As you will notice, this piece of 16th-century art is rather erotic; however, originally it was far more so, with Neptune proudly displaying his rather prominent, well, gladius. Consequently the church made its creator downsize the sea-god, which made the castrated Neptune a symbol for Bologna's liberal ideals and opposition to Europe's religious powers. In the very same piazza is the Basilica di San Petronio, unique for its missing façade. It is popularly believed that when it was under construction, the Papacy caught wind of some scheme to make it even larger than Rome's San Pietro, thus, through a Papal decree the Basilica's construction slackened. But despite having begun construction at the end of the 14th century, 300 years later the Basilica was still incomplete. These shortcomings aside, it is a tremendously impressive structure that hosted the coronation of Emperor Charles V in 1530. Also in the Piazza Maggiore is the Basilica di San Domenico and the Palazzo Comunale, both worth prolonged visits. In the former lies what many herald as Michelangelo's practice attempt at the David, the San Procolo. And the Piazza Maggiore is a superlative locale for either a mid-afternoon espresso or cappuccino or a traditional aperativo (traditional Italian pre-dinner drink), which is an ideal way to prime your palate for a lovely night filled with culinary pleasure.
Shopping, Festivals & Cuisine
Festival of San Luca: Each May in which an icon of San Luca is carried through the city to San Petronio Basilica.
Medieval celebration: Last Sunday of May featuring horse races and a medieval parade.
Faenza: in this village 36 miles southeast of Bologna, there is a long established tradition of making excellent china.